United Way Brand Identity

School Culture & Climate Initiative - Elizabeth Warner
Non-profit Organization - Education
Brand Identity - Typography
Art Direction, Designer
BriefElizabeth from United Way asked me to create a new brand identity for their new program called School Culture and Climate Initiative (S.C.C.I.). Their new educational services strive to help schools to become a place where the learning environment is positive and engaging for all.

IdeaWe ended up with the idea of creation, playfulness, and worked around the concept of 'connection,' which illustrates the attraction that the students in the program will love.
---
Results
With several changes, we ended up selecting this logo mark as their brand identity. As of this year, there has been a shift in the mission for S.C.C.I. and who operates the program. But, I'd enjoyed working with Elizabeth in creating this brand identity.
---
Color
I wanted to refresh the original colors of the program and focus on the bright, friendly tone for their clients would perceive. We ended up creating an array of colors that brings diversity to the new program.
---
Typography I
Graphik wasn't the first choice, but after a couple of meetings, I began to see that the typeface that I used can also be a choice for their brand. We ended up using graphik because of the number of styles and the particular language that S.C.C.I. wanted to have for their clients in the education industry.
---
Typography II
Nudo typeface derives from the logo identity that needs a system to create a fluid logo mark that can be useful in the program. During the process, I created a grid system to produce the size & form of the letters; then reference the Brown typeface for spatial relations.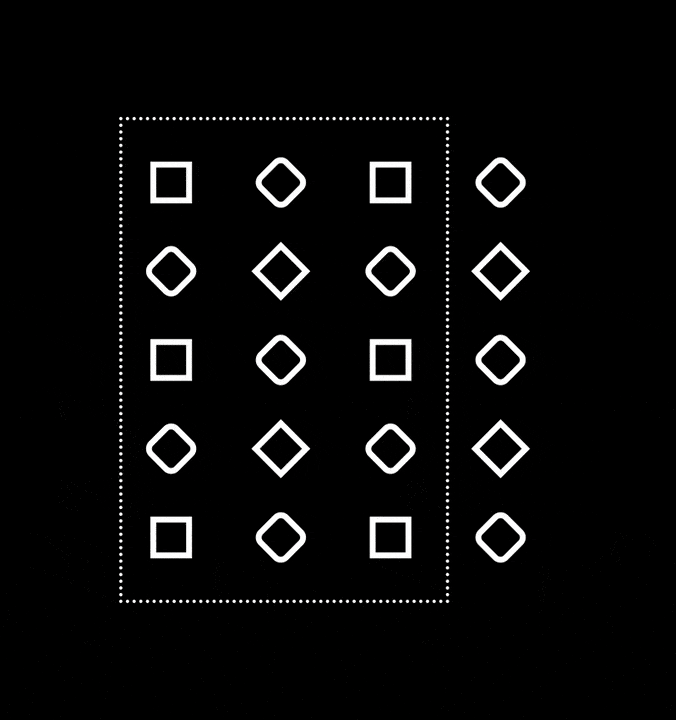 ---
Brand Identity Layout
Here is the brand identity guide that clearly describes the color scheme, style guides, and typefaces to use for the company.